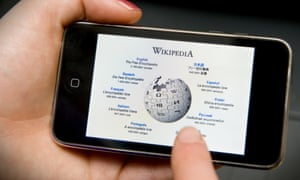 Wikipedia has blocked 381 accounts for what it calls "black hat" editing - charging money for creating promotional articles using 'sock puppet' accounts
.
The investigation into Wikipedia edits from the end of April until the start of August, found a "very large group of socks creating promotional articles, inserting promotional and external links and otherwise editing disruptively".
It found that those operating the accounts were editing for profit by demanding payments from businesses and personalities for their Wikipedia entries and to protect them from online "vandalism".
Dan Thompson, who runs a holiday let company, was one of those targeted by a scammer claiming to have Wikipedia "privileges". He told the Independent: "Maybe I was naive but I suspect I am not alone."
Under the scam, draft entries were initially declined publication because they contained too much promotional content. Those operating the sock puppet account would then make changes to allow the article acceptable for publication. Then, posing as genuine editors or Wikipedia administrators, they would charge businesses a fee for the article to be published. Some businesses were also asked to pay a monthly fee to protect the entries from changes or deletion.The Wikipedia Foundation said it will be reviewing more articles, and urged Wikipedia users to be on the look out for similar scams. Suspicious entries can be reported to info-orangemoody@wikipedia.org.
Source:Evednews.