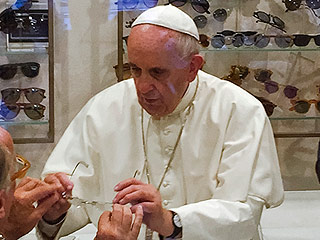 Pope Francis stepped out of the Vatican Thursday to try on some new glasses,drawing crowds outside his optician's shop in central Rome.
Although proprietor Alessandro Spiezia usually hand-delivers new glasses to the Vatican, the pope insisted on making the trip downtown this time, the
BBC
reports.More photos below..
Accompanied by an assistant, a bodyguard and several police officers, the pontiff stopped in for an eye exam and ultimately decided to stick with his own simple frames, with the addition of some new lenses.
Throngs of people gathered outside the shop on Rome's Via del Babuino in hopes of catching a glimpse or even better, a selfie of Pope Francis.
But the pope couldn't understand what all the fuss was about.
"What's so strange? Where else do you go for new glasses except the optician?" he said, according to
Vatican Insider
.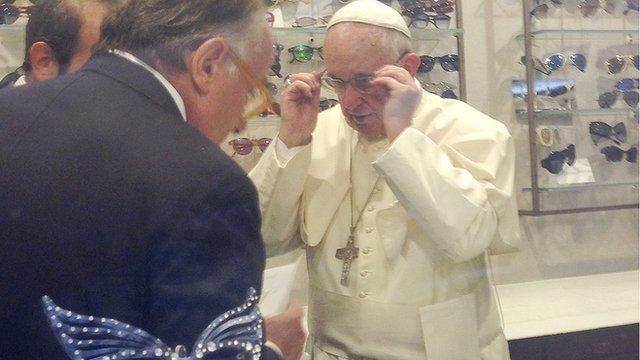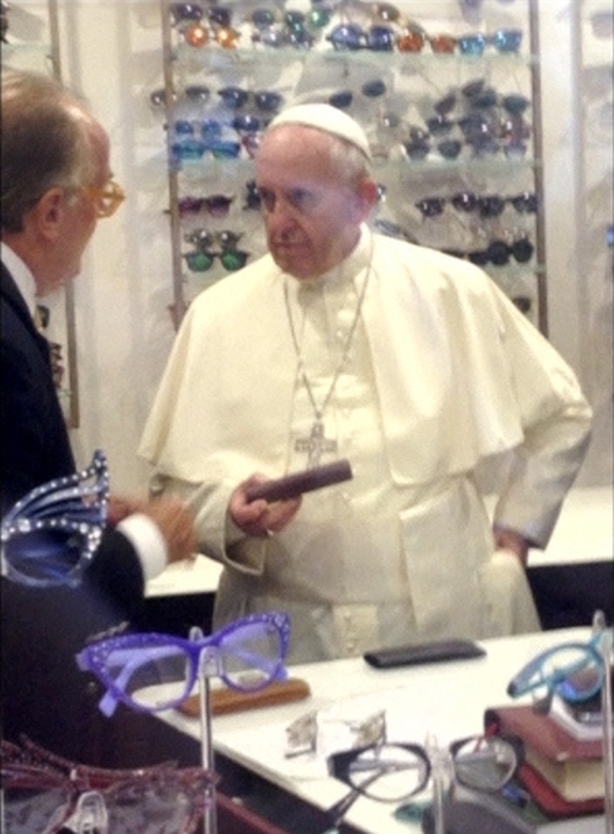 .
Source:People.com