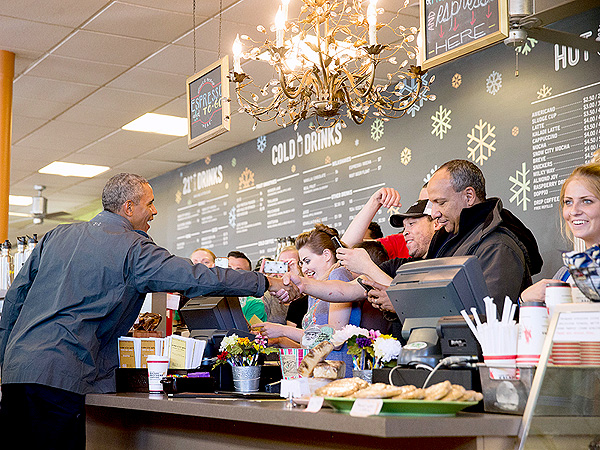 This is the second time the president Obama has made headlines in the pastry world this week.He

has spent some time in Alaska dealing with other pressing matters: like cinnamon rolls.

At the tail end of his

historic three-day trip

to the Arctic, the

food-loving Commander-in-Chief

popped into

local Anchorage coffee shop

Snow City Cafe

on Tuesday

and he came with an appetite.

More photos below....
"How many of those do you guys have?" he asked the barista as he pointed to the cinnamon rolls in the glass case, reports the
Associated Press
. "I'm going to take all of those.